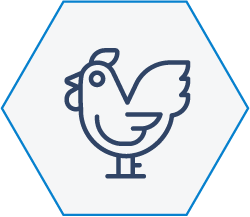 Animal welfare is a top priority for the Wimex Group. In our poultry farms, we operate above and beyond the specified standards.
The Wimex Group is engaged in the rearing and breeding of grandparent and parent stock. The grandparents are genetically particularly valuable. They have excellent breeding characteristics which they pass on to the next generation in our modern, animal-friendly farms.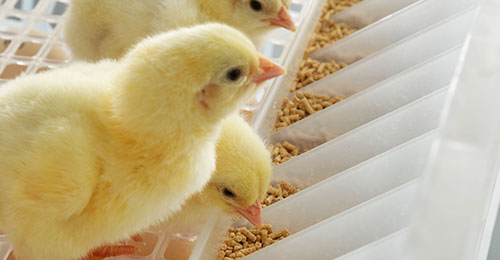 We operate hatcheries according to the most up-to-date standards and insights. The Wimex Group also operates some hatcheries with an 'early feeding' system. We were the first in the world to use this system to offer chicks light, feed and water in the incubator.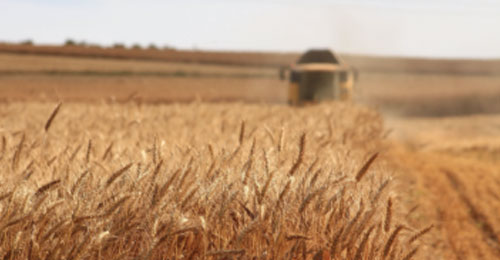 Raw materials from own cultivation
Quality feed = healthy chickens!
This is the formula the Wimex Group subscribes to. Using raw materials from our own cultivation, on-site feed production and in-house logistics, we can fully control the production of feed. That's how we ensure that our chickens only get the best. And our strict hygiene procedures enable us to contain the transmission of pathogens as effectively as possible.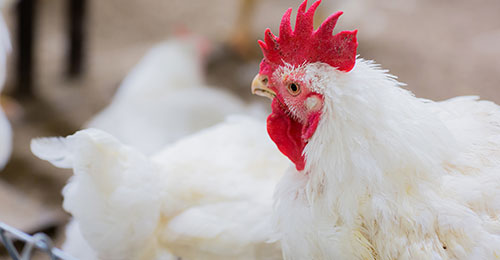 Would you like to know more about poultry farming?
From broiler chickens to hatching eggs, chickens play a major role in diets around the world. However, poultry farming is a complex matter and consumers' questions often remain unanswered. Comprehensive information on modern poultry farming is available on the website of the German poultry industry information association, with the opportunity to engage in dialogue and get answers to specific questions.
OUR COMPANIES IN THE POULTRY SECTOR